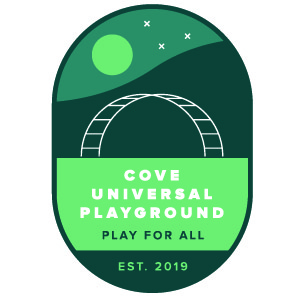 With PlayCore's 7 Principles of Inclusive Play at the heart of our design, the Cove Universal Playground intends to meet the needs of all children, thus providing a highly inclusive play space for communities of Northeast Alabama!
Check out our fly through video!
If you can't visit in person, check out what our vendor renderings offer! Thank you to J.A. Dawson & Company and GameTime for your continued partnership. We love supporting a local Alabama company!
Design Considerations
We are ensuring meaningful play through PlayCore's 7 Principles of Inclusive Play. Each play activity will meet the needs of children with a wide variety of abilities and sensory needs.