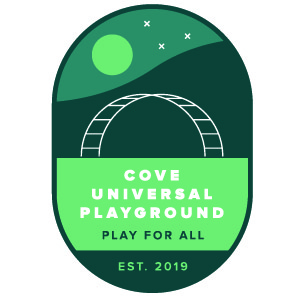 The goal of the Cove Universal Playground Committee is to provide a playground that is both a local destination and one that allows children with mobility, cognitive, and other impairments to easily play and engage with their peers, building relationships with each other and between caregivers.
Help Us Reach Our Goal!
Your tax-deductible donation to the Cove Universal Playground will have a direct impact on enriching the lives of children and caregivers in our community and provide services for underserved youth.
Donate through our GoFundMe Campaign!
Use the link below to donate directly through our partner, Operation Green Team.
Follow the steps below:
Navigate to the Operation Green Team donation page
Select a donation amount and complete all required information
In the "Special Designation" field, note CUP as the benefactor
Click "Submit"
Partner of Operation Green Team Foundation, a recognized 501(c)(3) non-profit organization. Tax ID #47-4459980
Legacy Walkway Brick Paver

Permanently engrave a tribute to a loved one!
$100 per brick (4″x8″); 3 lines, maximum of 20 characters per line
$500 per brick

(8″x8″); custom designs are available; once purchased, CUP will reach out to coordinate details
Make Your Mark!
Purchase a brick paver and create a lasting memory for yourself and your family at the CUP. Visit our secure donor site to complete your purchase!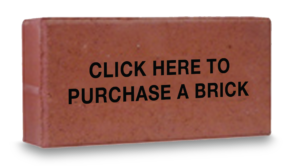 Shop the Cove Universal Playground!
Visit the t-shirt shop to select from a variety of sizes and colors and show your CUP pride around the Cove!