Phase 1 of the playground is now open for play!
429 Taylor Road, Owens Cross Roads, AL  35763
Hours: Dawn 'til dusk, daily.
For Park Security, please dial 256-427-7229.
Visit the Huntsville Parks and Recreation overview of CUP to learn more and see why this play space is so meaningful!
Special thanks to Rocket City Mom for participating as a media sponsor!
Support the Playground and Phase 2 Equipment Purchases!
Make a donation or purchase a commemorative brick!
Do You See Me?
We would be so grateful if you spent a few minutes learning more about why the Cove Universal Playground is so important to our community and the impact it will have on so many. All donations are tax deductible.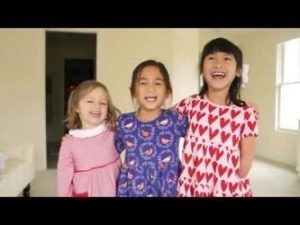 The Cove Universal Playground (CUP) is a brand new play area located on the space property as the new Mark Russell Recreation Center on Taylor Road.
Learn more about the playground design here.
How is a Universal Playground different than a typical playground?
Please read this article! It is inclusive to children and caregivers of all abilities, cognitive and physical. We also have some really cool and unique equipment to get our kids outside, playing, communicating, and engaging with new and old friends!
What does Universal mean ?
It's an inclusively designed play area that is fun, safe, and accessible for children of all ages and abilities and their caregivers, to the greatest extent possible without the need for adaptation or specialized design.
Here is a short film from a child's point of view.
Short Film about Playground Inclusion wins International Acclaim
CUP Committee
The Cove Universal Playground committee of the GrowCove Civic Organization was established to design, facilitate, and build an engaging and accessible play area at a new City park in the Big Cove area of Madison County, AL. The goal of the committee is to provide a playground that is both a local destination and one that allows children with mobility, cognitive, and other impairments to easily play and engage with their peers, building relationships with each other and between caregivers. 
Committee Members: 

Committee Lead – Jessica Berkholtz
Finance Chair – Will Brandsmeier
Sponsorship Chair – Marianne Butt
Fundraising Chair – Sarah Connell
Communications Chair – Allison Proud
Outreach Chair – Melissa Jones
Want to learn more? Get in touch with us! 
growcove.org/universalplayground